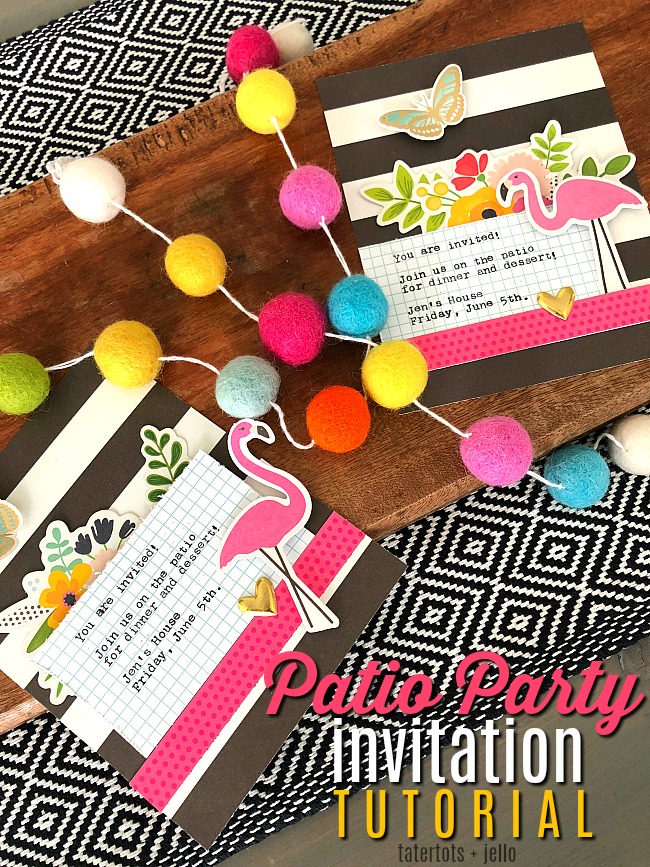 Hi Pebbles readers! I'm Jen from tatertots + jello and I am THRILLED to be here on the Pebbles blog!! I've been designing for Pebbles for a few years and it's a dream come true!! It's so fun to take a concept and bring it to life through beautiful papers and embellishments! I am SO excited about my newest line – Patio Party!!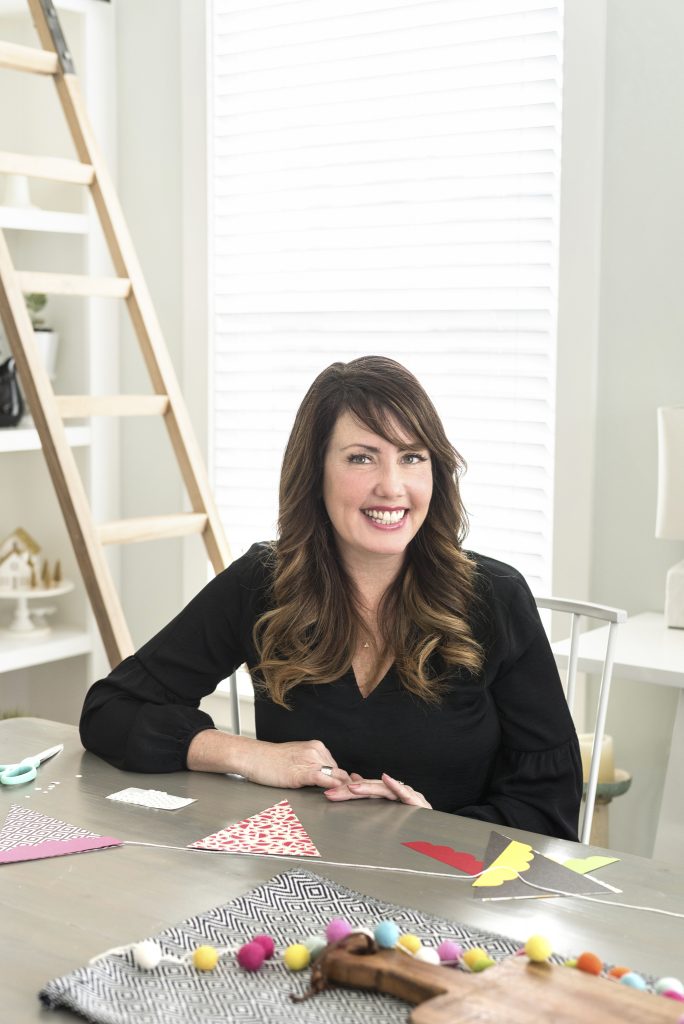 We put in a new patio last summer and as I was designing it, I was imagining all of the wonderful parties and events we will have on our patio – baby showers, bridal showers, summer parties, BBQ's, neighborhood get-togethers and more! I imagined lots of bright colors and fun icons – like flamingos, lemons, beautiful cakes and drinks, patio lights, watermelons and more! So I brought that idea to the Pebbles team and we came up with this bright and happy collection! I am SO excited to use it!!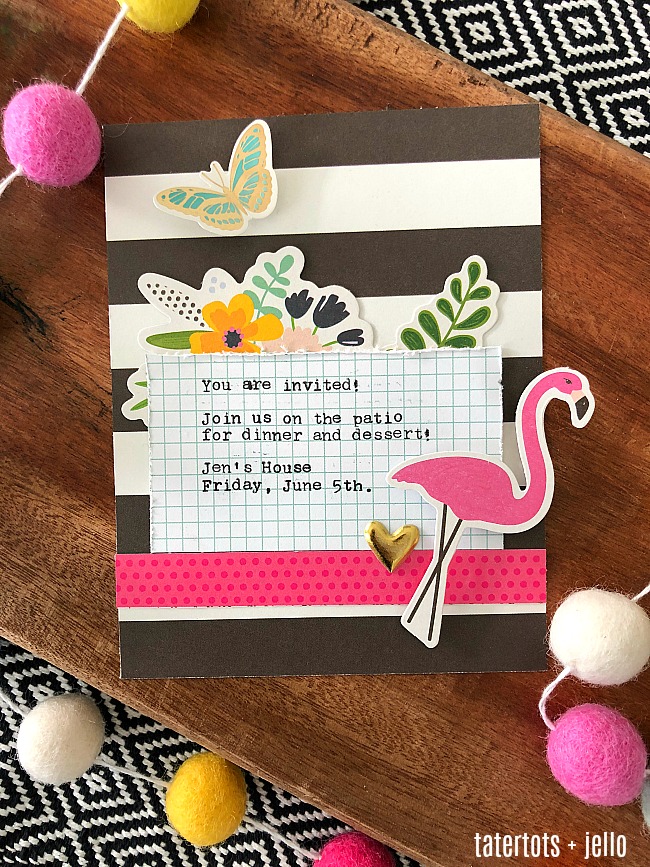 Today I am sharing a little happy Patio Party invitation idea! It's simple to make and so cute. Send them out and your guests will want to hang up the invitation and show it off!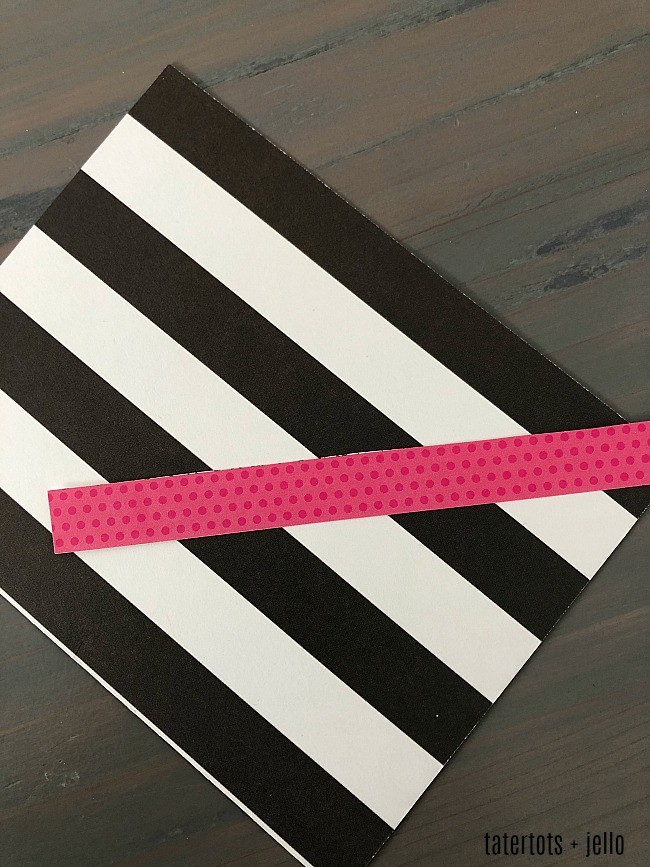 Start with a base paper. The one I chose is Welcome Mat – a simple and striking black and white paper. I cut the invitations into 4 inch by 5.5 inch rectangles. Then I took a coordinating pink edge and cut that off to make a stripe.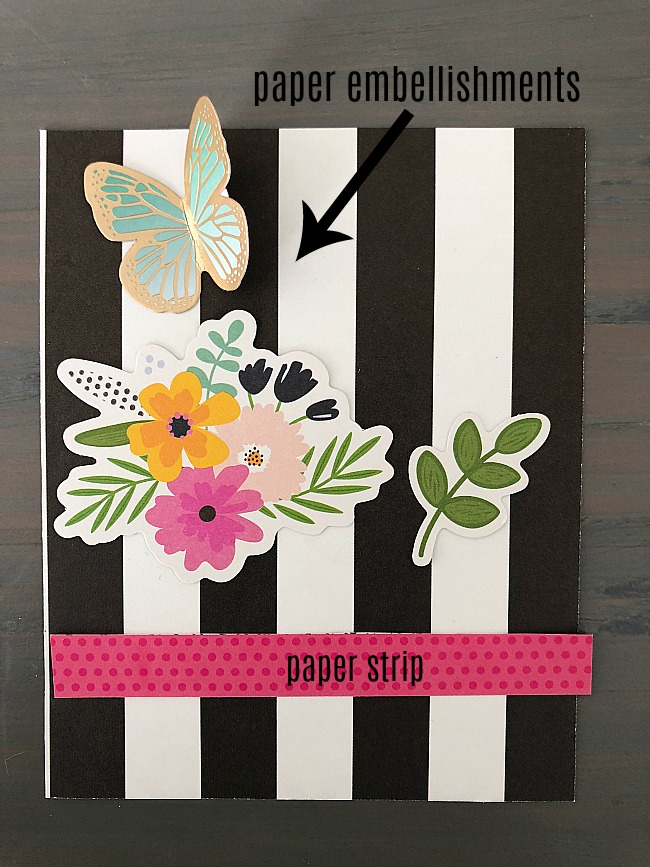 The invitation part of the card was made with a typewriter. We R Memory Keepers has the CUTEST typewriters – have you seen them??
You can either type the invitation words on a typewriter OR if you don't have one, make it up on your computer and print it off!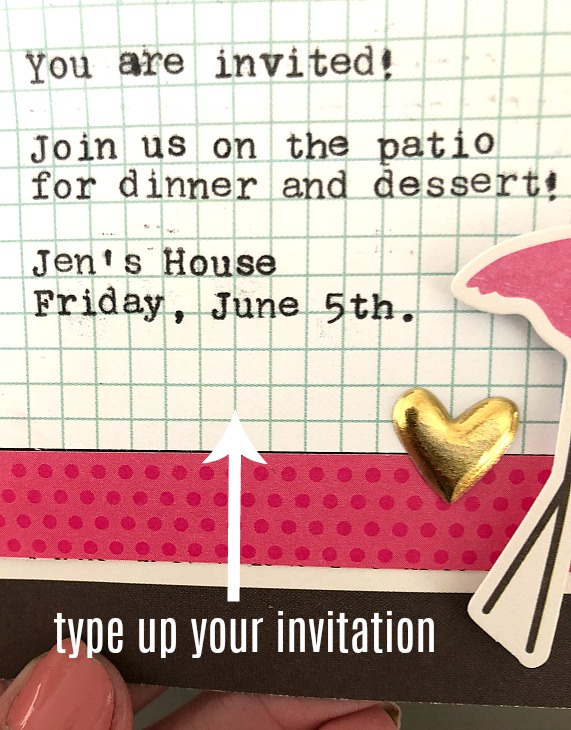 Cut the invitation paper down to 2″ x 3.5″ size.
Before you lay the invitation paper on the card, I put a couple of the Patio Party paper embellishments in the middle of the card and then put the invitation paper on top, so they peek over the top.
The last thing I did was add a little gold heart, a butterfly and a pink flamingo on top of the paper.
So pretty!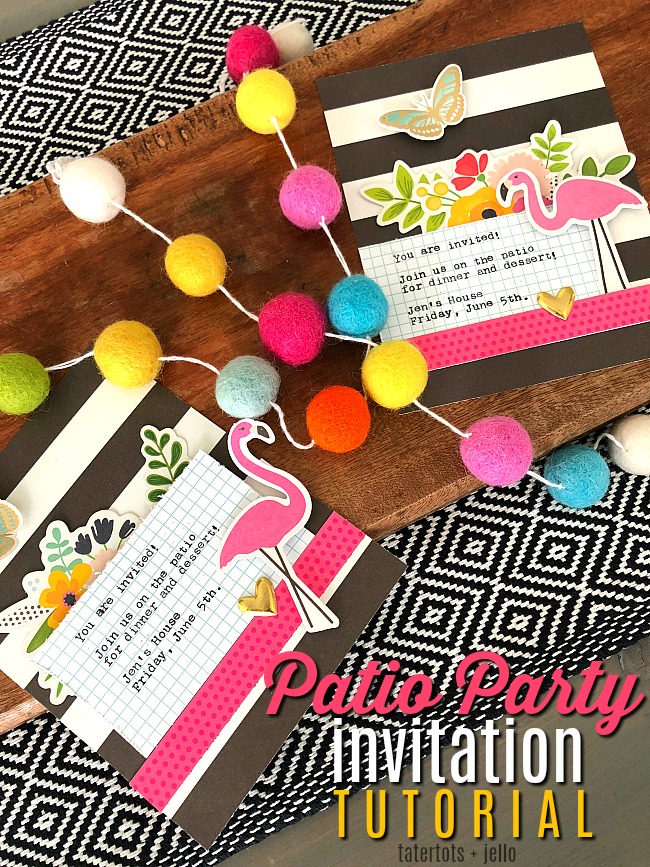 Just pop them in envelopes and send them out to your party-go-ers!
Isn't that fun??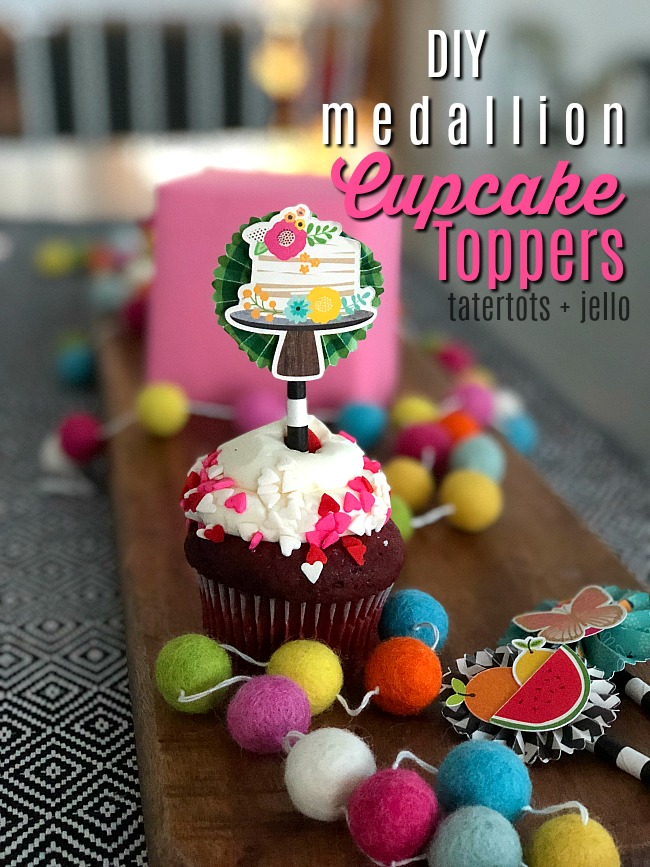 Pop over to tatertots + jello where I am sharing ANOTHER Patio Party idea — DIY Medallion Cupcake Toppers!! They are perfect for cupcakes OR use the medallion to embellish cards or even a paper banner like I used in my office! I have the full tutorial on my site!
Thanks for letting me stop by! You can buy the FULL Patio Party line on the Pebbles In My Pocket online store!
Have a beautiful day!
xoxo